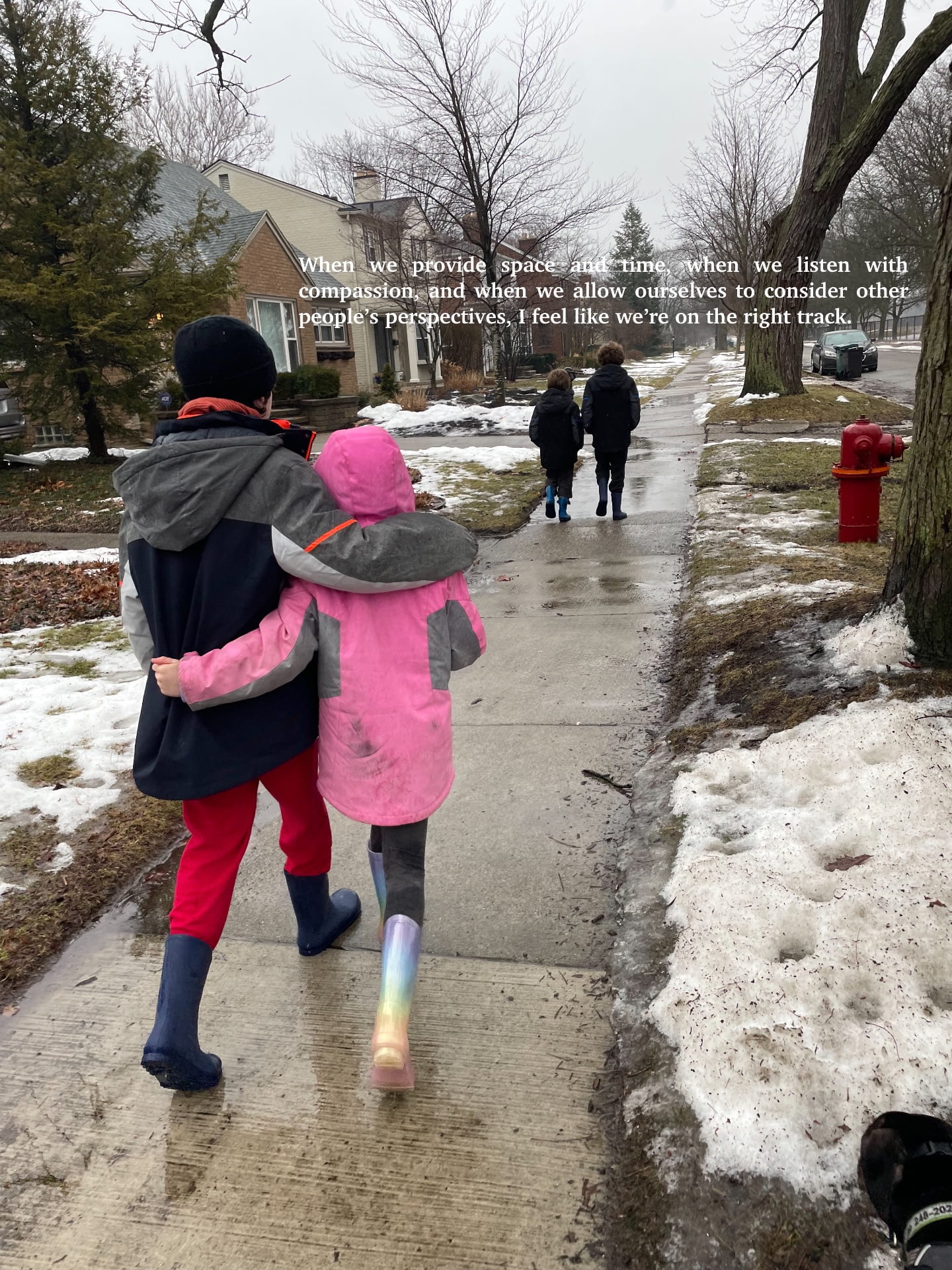 We've been working with our 10 year-old on a decision for the past couple of weeks. There's a summer opportunity we've been excited about for him. He has not been excited with us. In fact, he doesn't want the opportunity. He tried it last year and found that, for him, the cons outweigh the pros. 
We believe the challenges involved would help him develop increased maturity, autonomy and independence. We think the experience, cons and all, would help him build strength. We wanted him to try it one more time. When we told him that's what we wanted he told us he felt like he was being forced to do something he didn't want to do.
This was a tough spot. This is the type of decision parents talk about not having access to instructions for. Do we insist that our ten year-old engage in a growth opportunity because we know it's good for him, or do we give him space to make the decision for himself because we trust that he knows what's good or him? Maybe the decision itself is the opportunity. Maybe it's a chance to let him make a decision and live with it. Maybe it's a safe way to give him a taste of responsibility. 
We decided to exhaust the dialogue with him. We decided to give him some space and time to think and reflect. We hoped he would see things our way after a while. We worked through thoughts and emotions with him for a couple of weeks. We shared our thinking and our feelings and encouraged him to do the same. We told him it was his decision, and we also tried to try to persuade him. We did our best to keep it guilt free, but we could see him struggling with not wanting to disappoint us. 
We gave him a timeline, at the end of which we sat on the couch together, put forward our closing statements and asked him to make it official. Would he take it on or not? He was energized and lighthearted. We could see he knew the decision was his, and we could see he gained strength from that. I started to see the irony.
With a smile he asked if he could use one of our phones to text the other phone his decision. He asked us not to look until he was clear from the room. He texted and left. This is what we saw when we turned the phone over: "I appreciate everything you've said but I need to make a decision, so I'm going to say…um, uh, I don't want to – but I love you:)."
A demonstration of maturity, autonomy and independence. This experience has me revisiting the balance of goal setting and decision making with my kids as they progress toward independence. Turns out there's more than one path to learning and growth. Once again, the kid opened my eyes. 
We can't know for sure what's right in any given situation. When we provide space and time, when we listen with compassion, and when we allow ourselves to consider other people's perspectives, I feel like we're on the right track. 
Thanks for reading…in it together for the kids!
Live. Love. Listen. Learn. Lead.