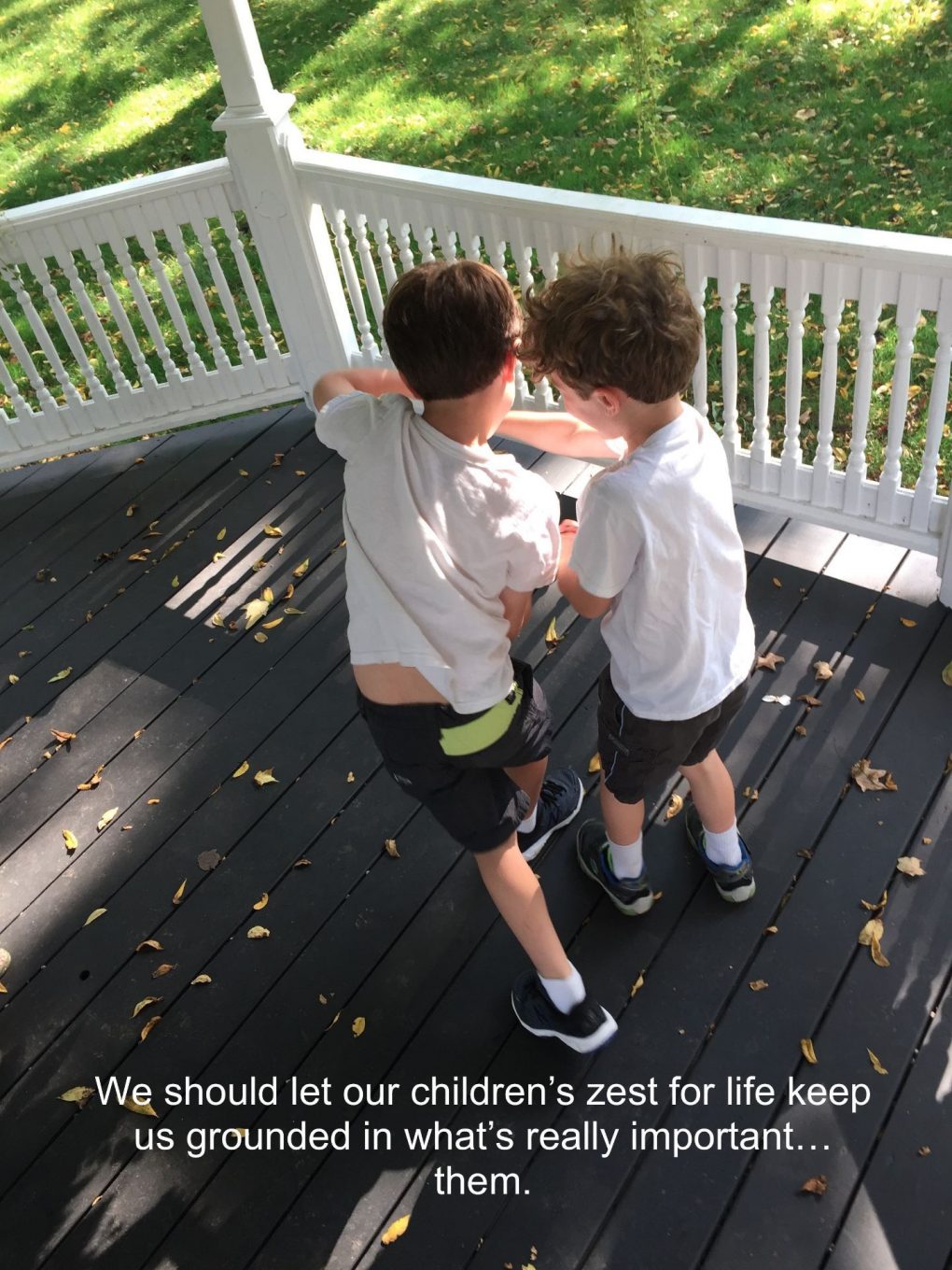 It was nearing bedtime. Our four-year-old daughter asked for some ice cream. My heart desperately wanted to retrieve a big bowl of it from the freezer. We've got some with brownie chucks and piece of chocolate chip cookie dough. It's good stuff. She would have loved it!
I would have loved to share a bowl with her, but my wife has made it exceedingly clear that I'm not allowed to serve the kids ice cream before bed. She's pretty smart about this type of thing, so I do my best to remember.
I was strong this time. No ice cream. I held my ground.
Then, it happened. Our sweet, tiny little girl knocked the wind out of me.
"You're the meanest Daddy ever!"
She announced it as if it were an absolute fact. She's a powerful force. I almost believed it. It stung.
Even though I know she loves me, and even thought I get whey a four-year-old says things like that when they don't get ice cream, my heart broke. It may have even left a scar.
After she stuck her tongue out and stomped away, her six-year-old brother leaned over into a deep snuggle with me, and after a moment he whispered in my ear, "Daddy…you're the nicest person I know."
Now…my heart burst with joy.
As parents and educators we're constantly on emotional roller coaster rides. Three weeks into a new school year, giving ever ounce of energy to the kids we serve, we've each felt just about every emotion that exists in a very short period of time.
We've been thrilled, we've been frightened, we've been proud, we've been worried, we've been celebrated by those around us, and we've been humbled by the challenges we face with each passing day.
The thing is, we put ourselves in positions to face those challenges for a couple of reasons.
First, we're holistically committed to kids. Making sure they have safe and joyful experiences as they learn and grow. Through the triumphs and the trials, it propels us forward.
Second, we love it!
We love seeing their faces when they discover something new. We love sharing their excitement over every little moment. Their enthusiasm is infectious. Their genuine zest for life reminds us of what's truly important. They keep us grounded, they inspire us, and they amaze us around every corner.
The emotional roller coaster that is parenting and education is certainly not always an easy ride, it isn't always easy to predict, it can be faster than we thought it would be, it can be startling and it can be dizzying.
When we stay mindful of the reasons we do what we do, it's that much easier to handle the ebb and flow of emotions that is indelibly connected to our chosen pathways.
Not easy, but easier.
So take a breath, remember that they no matter what they say, they do appreciate and even love you, and as you rise, fall, twist and turn at ridiculous speeds and pitches, keep your hand in!
In it together for the kids.
Live. Love. Listen. Learn. Lead. Thanks.