I Fell Into A Dumpster (Nothing But Blue Skies)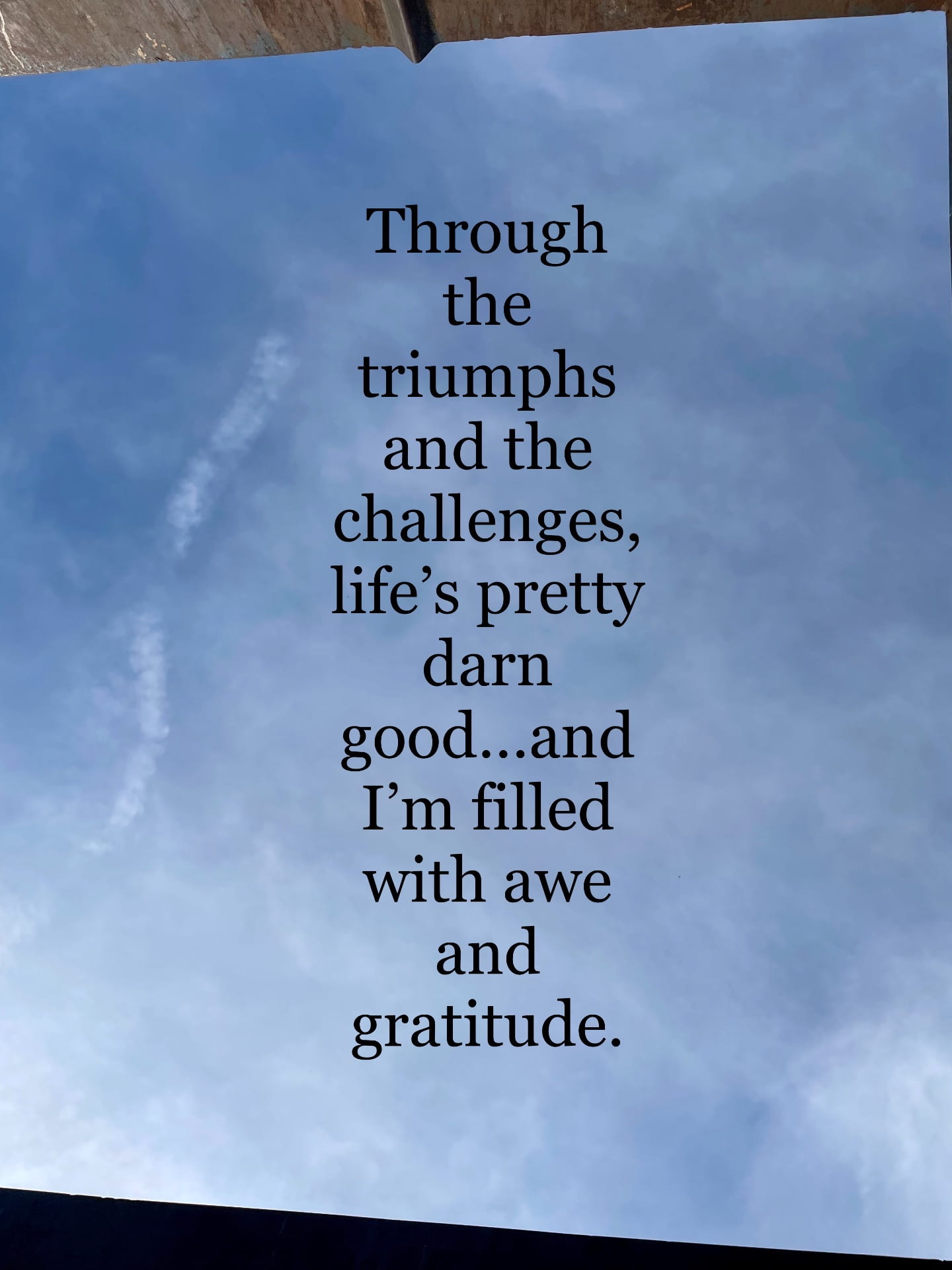 It would be reasonable for someone to use the idea of falling into a dumpster as a metaphor for hitting rock bottom. I could see someone saying something like, "I fell into a dumpster" to address some sort of loss, misgiving, or feeling of defeat.
Well, I actually fell into a dumpster. On Friday afternoon, in fact. 
As unique an experience as it seemed at the time, I did it. I actually fell into a dumpster. Then, as I was lying on my back at the bottom of said dumpster, nestled in and around multiple bags of noxious trash, breathing through my mouth to no avail, and the only thought I could muster was, "I just fell into a dumpster…I actually just fell into a dumpster."
It was how you might be imagining it. It was the result of a brilliant idea, of which I have many that I must admit result in less than fortunate outcomes. I do lot's of learning (or not, some might say). To my credit, I would still speculate that it had at least a 75% chance of working out better than it did. 
You see, I was throwing a mat away. It was a really big mat. It was a mat so big, it didn't fit into the dumpster. Picture it, I fashioned this really big, dusty and damaged old mat into a giant Little Debbie's Swiss Cake Roll replica, dragged it to the dumpster and hulked it in like a humongous, floppy javelin. I issued a flawless tough guy grunt as I released the mat. Super proud of myself. Very satisfying.
But…it didn't fit. It was sticking out a good several feet on a diagonal from the other end of the dumpster. 
Ironically, as my brilliant idea hatched it was accompanied by the knowledge that Lorelei would have, in no uncertain terms, denied me the opportunity to put this plan into action. 
She would have insisted that I didn't step on the center of that half sticking out of a dumpster mat. 
She would have told me it would not have folded cleanly, giving me the ability to easily step over the mat and out of the dumpster after generating a precise fit with my engineering prowess.  
She would have confidently outlined impending disaster without blinking her eyes. She would have let me know that instead, I would end up on my back at the bottom of the dumpster. 
Ha. Lorelei doesn't know everything about everything. Besides, Lorelei wasn't there. It was just me, my thoughtful analysis of the situation, and my imminent glory. Also, Lorelei doesn't have to know about every great idea that pops into my mind. Frankly, I don't think she could handle it. 
Well, as you (and Lorelei) now know, I ended up on my back at the bottom of the dumpster. Hindsight. Maybe she makes some good points occasionally. 
Regardless, after I rested for a moment I took a picture. For posterity. It's the picture above.
I climbed out fo the dumpster through the sliding door on the side, brushed myself off to the best of my ability and went inside to take my lumps. My colleagues and I had a few good laughs over it. 
One of the teachers I work with said, "You know what, Seth…when you're lying at the bottom of a dumpster, looking up on a day like today, all you can see are blue skies." 
I think he would have patted me on the shoulder but thought better of it because of the stench. 
Anyway, he was right. We face many challenges. Each of us has our share. The more we do so with a positive affect, an optimistic viewpoint and grounding in the beauty of every moment, the better off we may be.
Sure, I fell into a dumpster. When I did, all I could see was bright, blue skies. 
Through the triumphs and the challenges, life's pretty darn good…and I'm filled with awe and gratitude. 
Live. Love. Listen. Learn. Lead.