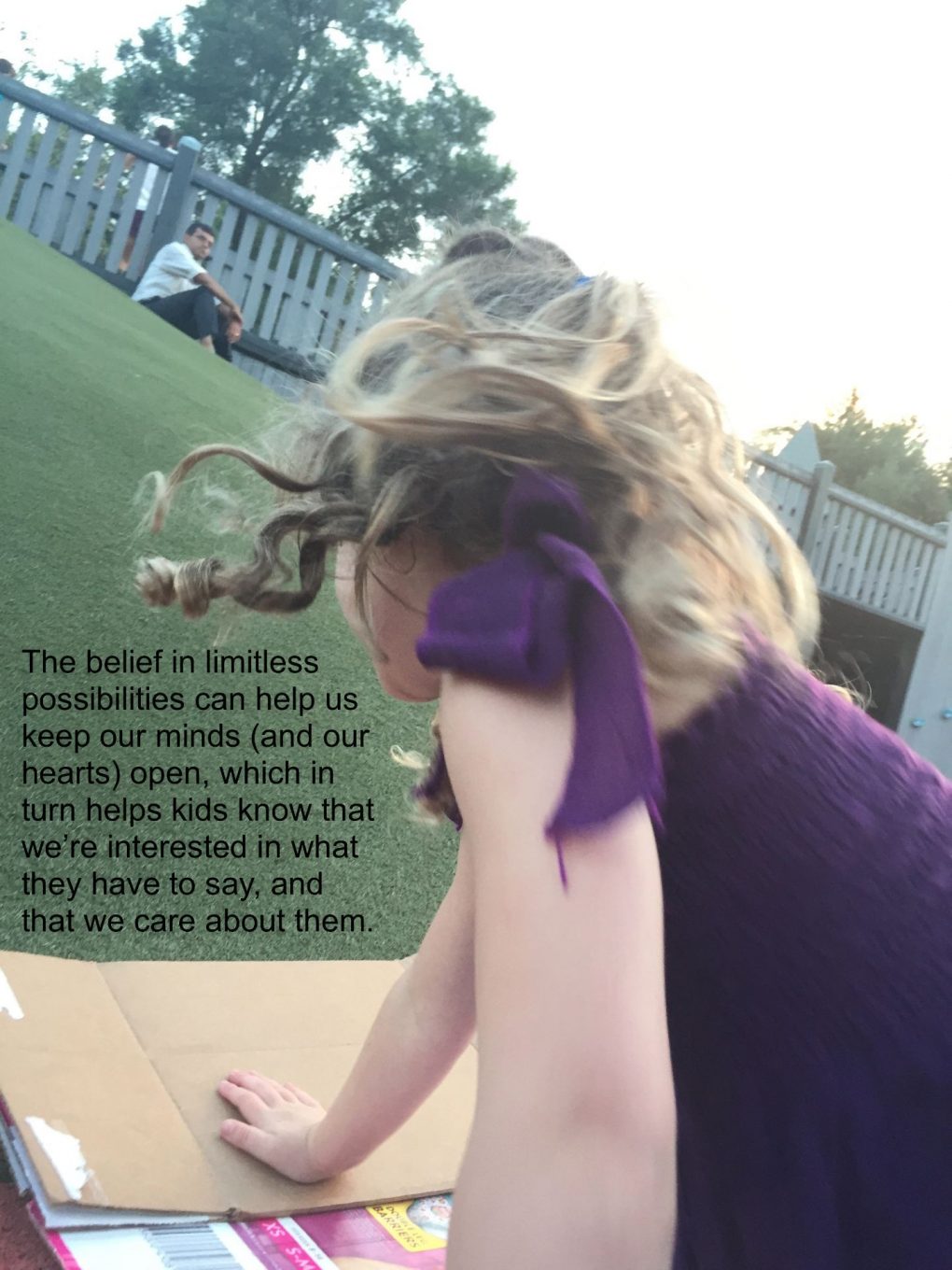 Stephen Covey consistently reminds us about how critically important authentic efforts at genuine understanding are in building, sustaining, and enhancing positive and productive relationships.
As parents and educators we must put relationships first.
The kids we serve are best served when they know we are regularly seeking to understand and appreciate them with sincerity, and that we're doing so together.
"Look" Listening is a strategy for mindfulness around kid-first relationship building. Here's how it works: listen deeply with open-minded and optimistic kindness.
Listening (deep listening, actually). It's super easy to be distracted, especially during the school year. There's so much happening in any given moment, and so much of it feels so important.
When we remember the most important part, which is that kids are joyful, that they have opportunities to expand and enrich their world-view, and that they're safe and feel comfortable exploring independently and with one another, we're best able to maintain an environment in which those things happen.
A focus on deep listening helps us remember those things. Specifically, deep listening with the goal of understanding, and without judgment.
Open-mindedness. This could be the key to that focus. When our minds are open, we tend to be better at deep listening.
When our minds are open we tend to be less distracted by our thoughts and more attentive to the words, and to the people we're listening to.
A growth-mindset can assist us here. The belief in limitless possibilities can help us keep our minds (and our hearts) open, which in turn helps kids know that we're interested in what they have to say, and that we care about them. Be careful though, open-minded listening is likely to lead to learning and growth. You may just have to be ok with that.
Also, there are those who might think you're silly for believing in limitless possibilities, so you may just have to be ok with that too.
Optimistic Kindness. Optimism is knowing that challenges (even the challenging ones) are opportunities.
It's enlisting the courage to think and act as if each challenge is short-term and limited in scope, rather than permanent and persistent (a pessimistic and potentially destructive posture).
Optimists are good listeners because they get excited about opportunities to share optimism with others.
Optimistic kindness is kindness based on the idea that we're here to support one another, and that when more people feel valued, strong, and hopeful, the world is a better place…our small spaces within it and every other space too.
Headed into another wonderful school year, filled with hope and inspiration, and very much looking forward to the inevitable explosion of positive energy we're all about to experience, I ask you to consider "Look" Listening. In exchange, I will too.
In it together for the kids!
Live. Love. Listen. Learn. Lead. Thanks.